What's Happening on Interstate 80 RIGHT NOW!
Welcome to our comprehensive guide for real-time Interstate 80 (I-80) traffic updates! We know the importance of staying informed about the latest I-80 traffic conditions, road construction, and other vital information while traveling along this major highway. With our commitment to accuracy, reliability, and user satisfaction, we aim to provide you with all the tools you need to plan your journey effectively and ensure a safe and seamless travel experience.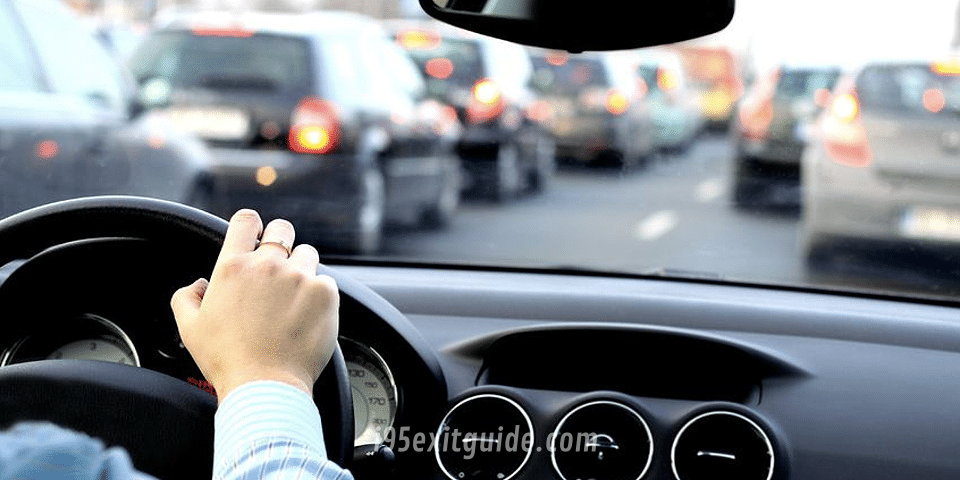 Stay Updated with Real-Time I-80 Traffic Maps
Our user-friendly website offers Waze-based maps that deliver regular updates on I-80 road construction, traffic accidents, travel delays, and real-time traffic speeds. With information automatically updated 24/7, you can rely on our maps to provide you with the most current and relevant data. By utilizing these real-time traffic maps, you'll be more able to make informed decisions about your travel route, allowing you to avoid congestion, plan detours if necessary, and reach your destination with ease.

Plan Ahead with I-80 Travel Weather
We understand the significance of weather conditions when it comes to planning your journey on Interstate 80. That's why we provide quick and simple weather forecasts for major cities along the route. Whether you're embarking on a trip under clear skies, during stormy weather, or even in snowy conditions, our comprehensive weather forecasts help you prepare accordingly. Stay ahead of extreme weather conditions and make every trip along I-80 a safe one.

Visualize Your Route with I-80 Traffic Cameras
Making informed travel decisions becomes much easier with our collection of I-80 traffic cameras. These cameras present you with visual road conditions, allowing you to assess traffic congestion, incidents, extreme weather, and other relevant factors. By leveraging this invaluable resource, you can proactively plan your journey, choose the best time to travel, and navigate I-80 with confidence.

Trustworthy Reports from DOT/DOS Tweets
In our commitment to your safety and convenience, we provide essential tools to make your commute or road trip a safer and more enjoyable experience. Stay updated with breaking travel information, including construction updates, accidents, road conditions, and more, through reports from various government agencies. By incorporating these reliable sources, we ensure you have access to the most up-to-date and credible information for your travels along I-80.

Real-Time I-80 Traffic Cities
We recognize the importance of accurate traffic information in major cities along the I-80 route. That's why we offer real-time traffic updates for the following cities along Interstate 80. Be well-informed about traffic conditions specific to these locations, enabling you to plan your journey strategically and make efficient travel decisions.
Real-Time I-80 Traffic Cities
About Our Real-Time I-80 Traffic...
With our commitment to providing the most accurate and reliable real-time traffic updates, we compile information from live traffic maps on Waze.com, live I-80 traffic cameras from various Departments of Transportation, and other trusted transportation-related sources. We also include weather forecasts to assist you in planning your travels effectively.
As you explore our website, you'll discover a wealth of valuable resources designed to enhance your experience on Interstate 80. We strive to provide you with the highest-quality information, keeping you updated on real-time traffic conditions, road construction, weather forecasts, and more. Trust in our dedication to accuracy and reliability as you plan your journey along I-80. Drive safely, make informed decisions, and enjoy a seamless and stress-free travel experience on one of the country's most important highways.