Laramie, Wyoming is a great I-80 overnight stop! Why? Consider this… you've traveled all day, you're tired, hungry, the kids are wired… you get the picture. What you really need right about then is that perfect overnight stop… an exit where you feel safe and comfortable… an exit with a good mix of accommodations and a variety of eating places… not just fast food. And, maybe a little shopping later before you get back to the motel. The next morning you can gas up nearby and head out. Everything you need conveniently located right off the exit! That's what makes Laramie, Wyoming a great overnight stop!
About Laramie, Wyoming…
Laramie is a small city (population 32,000) located in the southeastern part of the state of Wyoming. It is the third-largest city in Wyoming, after Cheyenne and Casper.
Laramie is situated at an elevation of 7,165 feet above sea level, making it one of the highest cities in the United States. The city is surrounded by beautiful natural scenery, including the Snowy Range Mountains to the west and the Laramie Range to the east.
The city has a rich history, dating back to the mid-19th century, when it was founded as a trading post for fur trappers and mountain men. Today, visitors can explore Laramie's historic downtown, which features many well-preserved buildings from the city's early days, including the iconic Laramie Plains Museum.
Outdoor enthusiasts will find plenty to do in Laramie, as the city is surrounded by numerous parks, trails, and natural areas. The Medicine Bow National Forest, which includes the Snowy Range Mountains, offers hiking, fishing, camping, and skiing opportunities, while the nearby Vedauwoo Recreation Area is a popular spot for rock climbing and mountain biking.
Laramie is a great destination for visitors looking to explore Wyoming's natural beauty, learn about its history, and experience the friendly hospitality of a small Western city.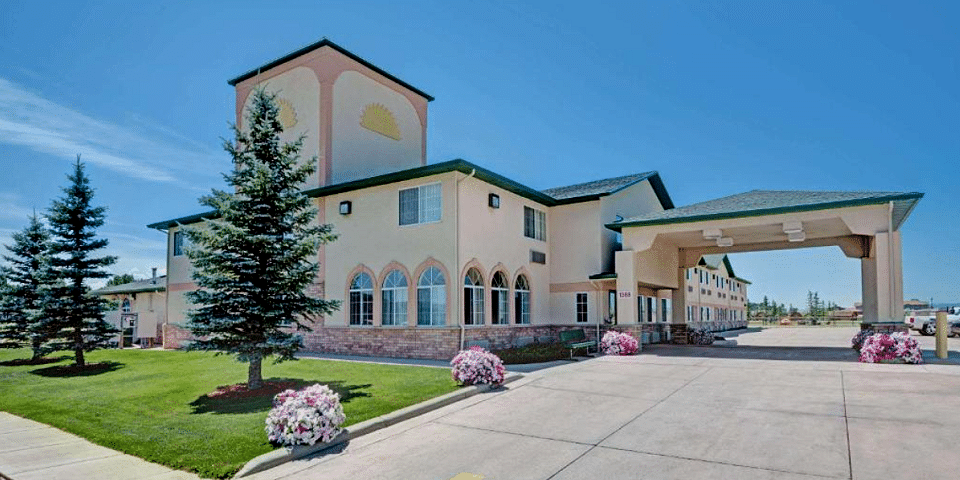 Places to Stay in Laramie, Wyoming…
This exit probably has the best selection of places to stay in Laramie, and beyond. You won't have any trouble finding exactly what you're looking for here. This exit includes:
Best Western Laramie Inn & Suites
Comfort Inn & Suites
Days Inn by Wyndham
EconoLodge
Fairfield Inn & Suites
Super 8
If you traveling by RV, Laramie RV Resort is also located at this exit.
Places to Eat in Laramie, Wyoming…
Not a huge selection of places to eat at this exit, but you still have choices. These include:
Carl's Jr.,
Iron Skillet,
PJ Fresh Marketplace,
Wendy's.
Head east to exit 311 or 313 have a few more choices.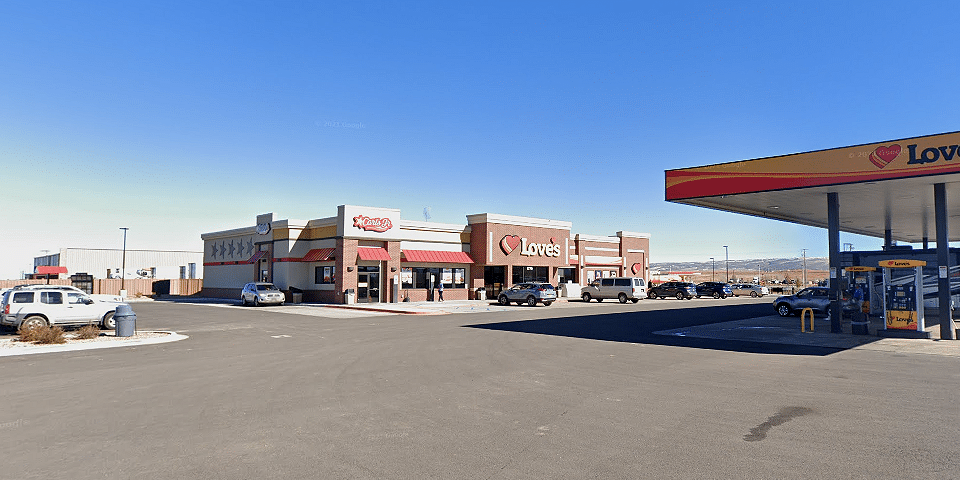 Places to Shop in Laramie, Wyoming…
If you intend to do a little shopping while you're staying at this exit, your best bet is to head east on Business I-80 (West Curtis Street) into town.
Fuel Up and Head Out…
This is a great exit to fill up the tank. With four of the country's largest discount gas stations, prices should be great! You'll find Love's Travel Stop, Petro, Pilot, Sinclair located here.